To embed the same snippet of HTML in more than one place in your blog, you need to create a global embed:
On the Add Embed page, enter the name of your embed (note: you do not need to use square brackets).
Optionally, enter a short description to remind you later of what the embed does.
Now enter (or paste) the HTML you want to embed into the Value field.
At this point, your settings page should look something like this:

Now all you have to do is use the embed in a post, page, or widget. You can also use the embed in their titles too: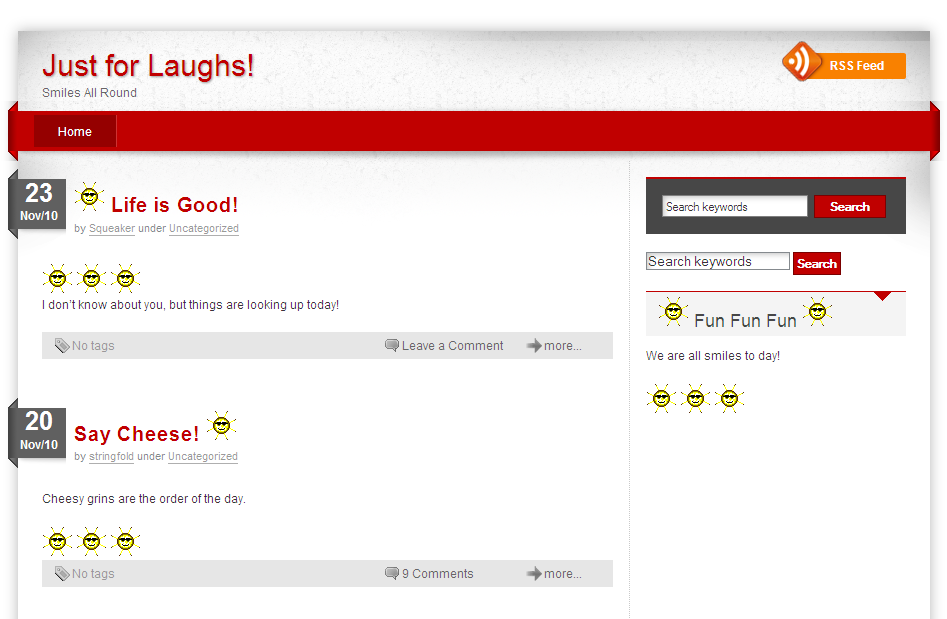 Of course, there is a lot more you can do with embeds than covering your blog with smiley faces 🙂
Feel free to browse the rest of this site for more information on how to utilize the full power and flexibility of embeds.