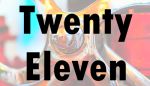 Just as a teaser, I will be releasing version 1.2 of the Theme Extensions plugin in a day or two, and it will allow you to change twelve new individual color settings in addition to the Link Color you can change already on the Theme Options page.
The new code actually integrates with the Theme Options page, and uses the same controls and color picker as used by the Link Color setting, so the new settings blend in quite nicely Also, the menu colors you set will be used for the submenus as well as the menu bar, making their colors more consistent.
I'm just making a final few documentation updates and testing to make sure nothing's broken, and then I should be ready to post it.
Finally, I'm thinking it would be cool to add some new color schemes to the Theme Options settings along the lines of the Dark color scheme (the hooks are there in WordPress to do it) but I am not a graphic artist and I doubt anyone would want to use anything I created anyway!
But if any of you artistic folks out there have created a new, good-looking color scheme (i.e. they have made a copy of the dark.css stylesheet and modified the colors and icons to create a pleasing overall effect) please let me know and I'll look at integrating it into a future version of the plugin. It will appear as an option alongside the Light and Dark themes on the Theme Options page, and credit will be attributed, of course.
I can't promise that I'll include everything that's submitted (if I get anything at all!) and it could be another month before it happens (got visitors coming) but I will certainly take a look at anything that is sent to me. It must be your own work, of course, and must be distributable under the same license as the rest of the plugin — GPL.