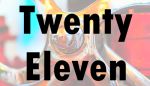 Another release for bug fixes only, but important ones:
I had forgotten to test the plugin with left-sidebars, and just discovered that the alignment of the content when the Widget Titles option was set was way off.  Fixed that by adding a couple more CSS style overrides for left-sidebar cases.
IE7's fractional width calculations are a little different from other browsers, and was causing the right-sidebar to be pushed to the bottom when you narrowed the width of the page. I made a minor adjustment to the margin values in the CSS (not even noticeable to the naked eye) and that has fixed the problem.
That's all for now.